Library - Canonical work - Tengyur - Various texts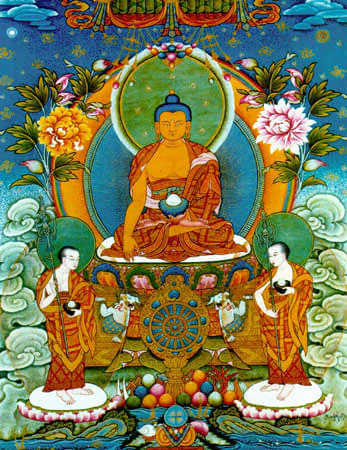 Dharani remembrance about a noble man
     I prostrate myself before the Blessed One, the Mother who remembers about the noble man!
      namo bhagavate siddhi siddhe mocani mokṣaṇi muktre amale vimale nirmale aṇḍare paṇḍare maṅgalaṁ hiraṇye garbhe sarva trā prati hate svāhā
     Anyone who keeps this dharani, reads, shows, writes in records, comes to make records — by the power of this dharani, he will remember births throughout eighty-four thousand epochs. For nine tens of thousands of epochs will be a Chakravartin that commands the four continents. It will have a form that is completely free from all diseases.
     Thus ends the dharani of remembering the noble man.
     It was written in gold on Chinese paper. Translated by Dharmabhadra.
     Translated by Lama Karma Paljor (O. E. Filippov).
Make an donate on the page: Project support