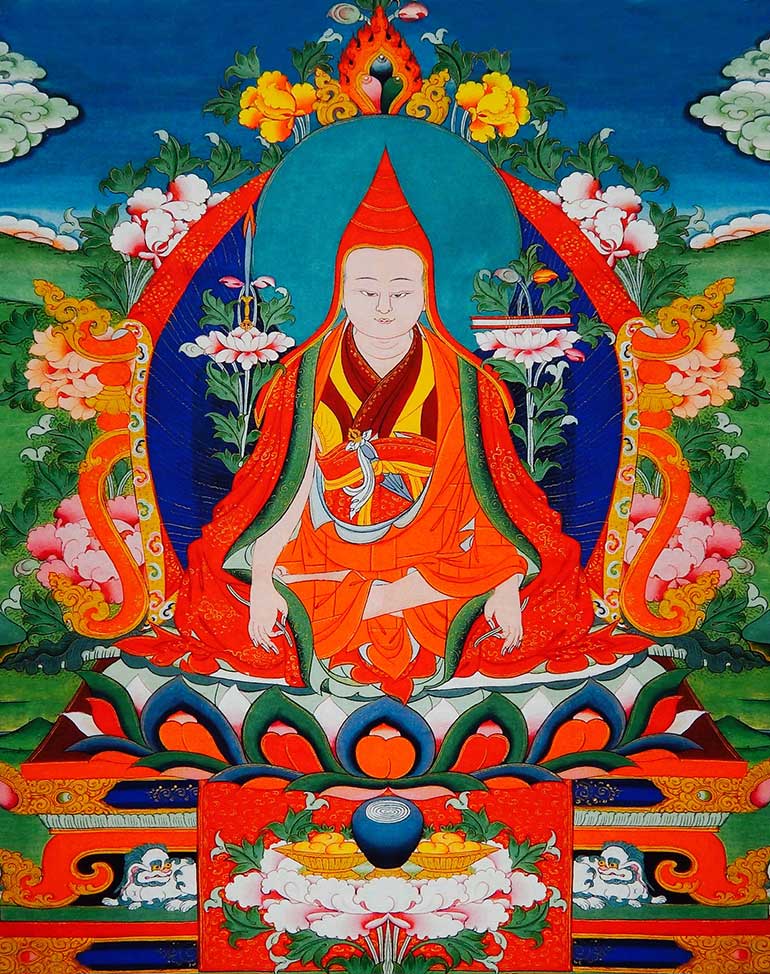 Tantra of the Heart of liberation by contact
    Or the release of the cloth [with the image], the seed is the essence of clarity and emptiness, which is free from the middle and edges.

    I bow before the self-created space [of the highest reality]!
    Father-Mother, teacher Samantabhadra [in the union] proclaimed Tantra, which manifested and arose by itself from the center of the sphere of the clear and radiant space of the highest reality.
    How wonderful! Let those around me from the family hear what has arisen by itself!
    The root of being is clinging to the self! The all-conceptual, [which appears as] external and internal, is initially empty and free! The seed-essence is clarity and emptiness that are free from extremes! Be relaxed, free from effort and conditions! The three, essence, self-nature, and compassion, [appear as] Buddha, being the essence of liberation cloth [with image] !
    This innermost essence of the seven-line tantra empties the cyclic existence by being girdled with a cloth of liberation. It arose by itself from the sphere of the father and mother Samantabhadra [in union].
    Thus the seven lines of the essential tantra of liberation are completed with a cloth [with a pattern].
    Seal of body. Seal of speech. The seal of the mind.
    Samaya. Seal. Seal. Seal.