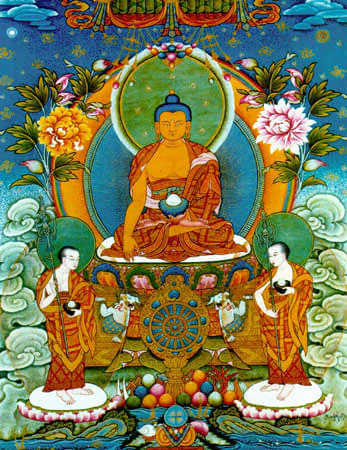 gāthā-dvīya-dhāraṇī
Dharani of two stanzas
    I bow to the young Manjushri!
    Contempt for the Enlightened and the Learned, adherence to laziness and the sufficiency of a small amount of learning, actions with desire and pride, reprehensible and incomprehensible behavior are the veils of living beings. The antidote to this is the explanation of the supreme Chariot. By this [supreme chariot], all errors are completely discarded and cut off.
    tadyathā oṁ vajraprakāra vajraprakāra vajracakra daṁṣthābhaya nake amale vimale nirmale culuke culu culu sarva buddhe svāhā
    Through to the essence of the stanzas, the spell of the spirit stanzas is connected to everything. A living being who possesses holy wisdom will attain the ten kinds of good and utility, will increase the elements immeasurably, and at the time of death will attain the holy [level] of supreme joy. Also, everything will arise in accordance with the desires, remember all births, meet the Enlightened Ones, hear from them the [teachings] of the supreme Chariot. Through the two gates, faith and wisdom, he will quickly gain enlightenment.
    Thus ends the dharani of two stanzas. Translated by Lama Karma Paljor (O. E. Filippov).