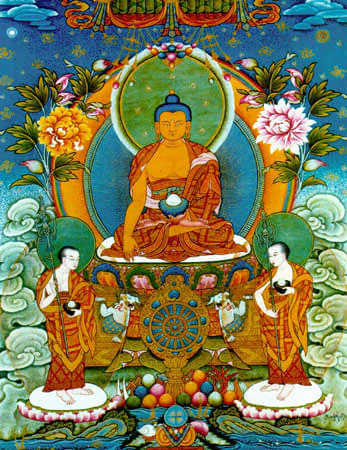 ārya-saṁ-jñāna-ekadaśa-nirdeśa-sūtra
The Noble [Teaching]. The Sutra of the Demonstration of the Eleven Understandings
    Prostrate myself before the Three Jewels!
    That's what I heard once.
    The blessed one was in the garden of the Sala trees on both sides around the walls of the city of Kush. When the time of perfect nirvana came, he said to the monks:
    Monks! Let a monk, while dying today, comprehend the eleven understandings. What are the eleven? They are: understanding the absence of attachment; understanding love for all sentient beings; understanding the total rejection of all anger; understanding repentance of all violations of vows; understanding receiving in right form all kinds of moral discipline; understanding gravity in regard to all great mistakes made; understanding greatness in all small roots of virtue; understanding the absence of fear in regard to the outer worlds [at dying]; understanding impermanence in all constituent things; understanding the absence of selfhood in all dharmas;
understanding of nirvana as appeasement.
    The Blessed One said so and the monks rejoiced. They praised what the Blessed One had said.
    Thus concludes the Blessed One's covenant, the demonstration of the eleven thoughts.
    Translated by Karma Paljor (Filippov O.E.).