Library- Canonical work - Kangyur - Kriya-tantra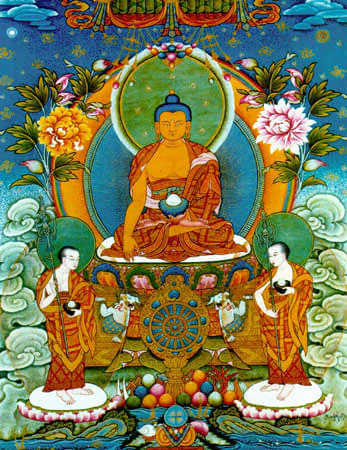 prajñā-vardhani-nāma-dhāraṇī
Dharani "Generation of Wisdom"
    I prostrate before the All-Knowing!
    So I heard it once.
    The Blessed one named Bodhisattva Dhishana was on the slope of Mount Meru. Surrounded by all the sons of the gods that are on Mount Meru, he explained the Teaching to those who stood before him.
    Then the Bodhisattva-Mahasattva Manjushri (Possessing a youthful body), folding his palms together, addressed the Bodhisattva Dhishana:
    Blessed! Living beings are dull and [possess] wisdom, wise and weak [in wisdom]. I ask you to explain the Dharani "Generation of Wisdom" for the sake of those whose minds are not clear! Explain!
    hūṁ picu picu prajñā vardhani jvala jvala medhā vardhani dhiri dhiri buddhi vardhani svāhā
    Anyone who will comprehend this dharani, read, ask, come up with questions, will hear only one of the few logs - at the same time they will [possess] great wisdom. Anyone who repeats this knowledge seven times over the hands filled with [water], the root of the field [of wisdom], every day for six months - drinking at sunrise, will comprehend [keeping in mind] a thousand thousand stanzas. If you drink once, you will perceive [keeping in mind] five hundred [stanzas]. If only one day, then wisdom will increase accordingly. With just a proclamation in one day, you will [have] memory and good understanding.
    This completes the dharani "Generation of Wisdom".
    Translated by the Indian teacher Jnanagarbha and the translator Bende Luivangpo. Corrected by Indian teacher Vidyakarasimha and translator-proofreader Bende Devachandra. Translated by Dhondup Dorje Tulku.